Ore Processing is a room in the Phazon Mines region of Metroid Prime.
Early Grapple Beam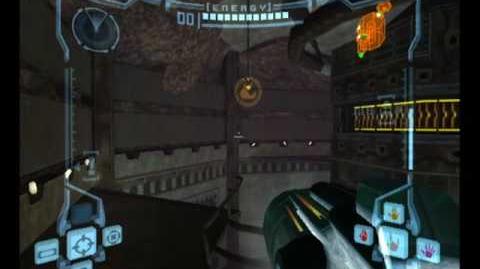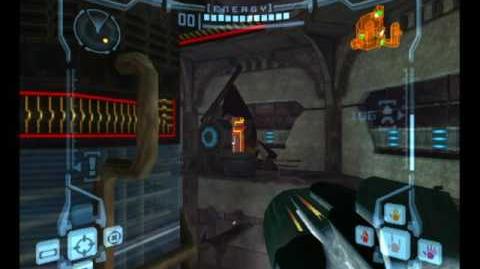 It is possible to acquire Grapple Beam without Spider Ball or Power Bombs. You normally need to do the Spider Track puzzle and blow up the rock with a Power Bomb to get Grapple Beam. With a dash, R-Jump or by walking on the ledge by the wall you can make it to the other side from the top of the room.
The video shows three different methods, from fastest to slowest.
­
­
­
­
­
­
Without Spider Ball
From the bottom, you can skip the entire Spider Track puzzle by jumping up the mechanism.
Start by jumping at the bottom ledge of the base.
Jump onto the pipe on the side that's facing closer to you.
Ghetto off of the pipe then jump to the next floor.
Get on top of the bomb slot, then jump forwards at the mechanism without holding L so you don't fall off.
Jump to the next level.
Line up with the line on the railing, then jump on top of it.
Line up with the hologram, then jump forwards twice while holding L. Release L on your second jump. Release forwards just when you touch the top so you don't fall off.
Secret World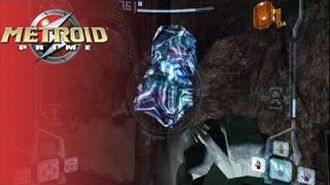 This room contains a Secret World which is currently thought to be TAS-only.
Community content is available under
CC-BY-SA
unless otherwise noted.